Technical Specifications
Built on the platform of Makino's most popular U-Series Wire EDM machines, the U6 H.E.A.T. EXTREME uses a new 0.016" (0.4mm) Ø coated bedra topas H.E.A.T. wire that has been optimized for Makino's generator and is exclusive to the new machine. Using an innovative coating (double layer with controlled zinc donation) this high-tech wire allows for top cutting speed at a reduced wire speed and thus gives you a lower manufacturing cost.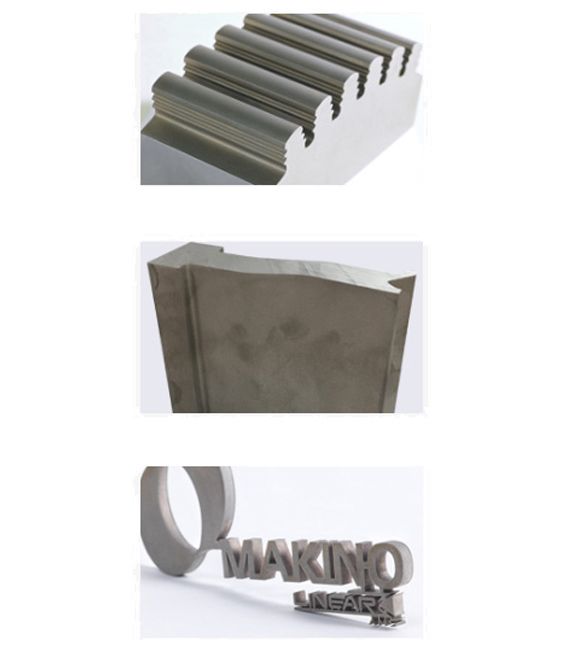 This is what fast looks like in real life
Producers like you are discovering that the U6 H.E.A.T. Extreme EDM dials up throughput, reliability, precision and SPEED.
See how they're using the industry's fastest-cutting EDM system to transform production:
Case study: Aero Engine Fir Tree
At nearly twice the cutting speed, 0.016″Ø operation exceeds the productivity requirements of the aerospace industry.
Case study: Stamping Punch
With a 57% reduction in cycle time, the 0.016″Ø wire technology maintains amazing accuracy and reduces costs in the process.
Case study: Additive Part-Cutoff
The ideal wire EDM for printed cut-off applications. It maximizes speed and productivity and is 100% repeatable.
What makes up the U6 HEAT Extreme?
The U6 H.E.A.T. Extreme features the industry-first 0.4mm (0.016") coated wire technology that increases rough machining rates up to 300% compared to traditional 0.010" brass wire while maintaining comparable wire consumption rates of 0.6 0.7 lbs./hour.
In order to obtain the results of this claim, key features are required and come standard with the U6 H.E.A.T. Extreme. When the machine employs these features and is outfitted with bedra's 0.4mm (0.016″) diameter wire, the results are achieved.
Get more of a complete story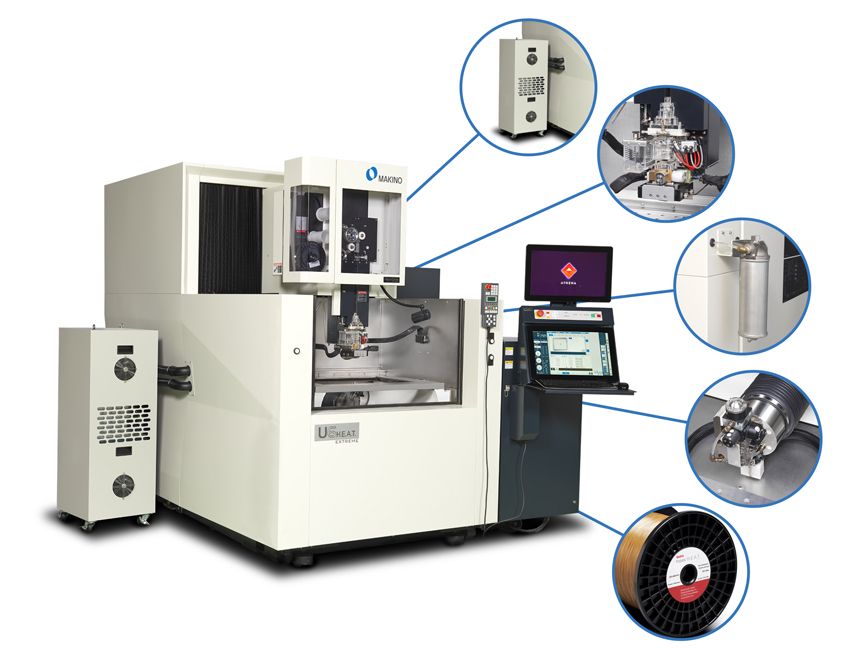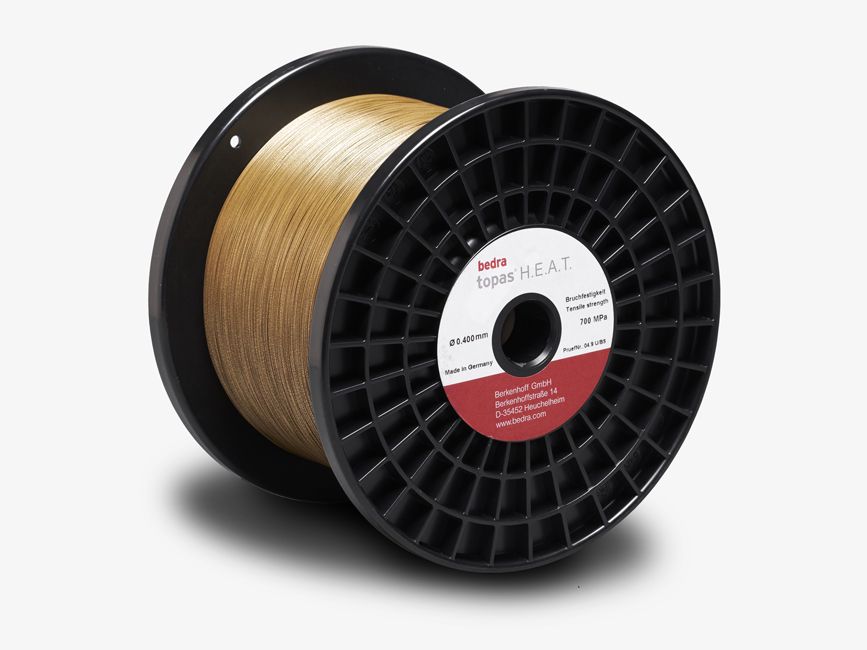 Here's the wire that makes the cut.
bedra's H.E.A.T Extreme is the world's first EDM wire available in 0.016" (0.4mm) diameter, and is outfitted with new and innovative coating technologies that have been optimized for Makino's U6 H.E.A.T. Extreme Wire EDM machine.
Its new, innovative coating technology utilizes a unique hybrid zinc-enriched double layer that provides several machining benefits:
• Achieve top cutting speeds
• Reduced wire consumption rates
• Prevention of wire breaks
• Reliable Auto-Threading
• Lower Manufacturing Costs
Learn more